This week of the PGA Tour brings us to Torrey Pines, California, for one of the best non-major venues of the year. The 2016 Farmers Insurance Open features the best field to date in this wrap around season.
Can Lefty continue his early season success? If so, that would be a great story line going into the Summer, as he would be battling the young guns in Speith, McIlroy and Day.
Depending on the conditions and setup, the winner may not even be -10 under par, as this course has also hosted US Opens and is no stranger to a tough setup. At nearly 7600 yards, you need to have solid mid and long iron play or expect to make some double bogeys out there. Winners here tend to be major champions, so this tournament is sort of a barometer of the year to come.
The defending champ, Jason Day, had strong showings in the past here and should be up on your list of favorites. While he will be expensive, I would be shocked to see him finish outside the top 5 here this week. A couple other guys that play well here and could be priced lower include Scott Stallings, Nick Watney and KJ Choi.
Stallings has won here and posted other top 5 finishes as well, so while he is not a A-list player, he is good in the Farmers. Watney has also posted some nice finishes here as well. One dark horse you could get low priced is KJ Choi. He seems to play well on this track and should be overlooked by most in the DraftKings lineups.
So once the salaries come out, we will post an update with the official optimal DraftKings Farmers Insurance lineup. For you other fantasy golf predictors out there, go with Day to win this week, even if he is not in your DraftKings picks.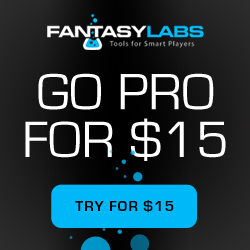 2016 Farmers Insurance Open DraftKings Lineup
| | Golfer | Salary | Comments - Stats |
| --- | --- | --- | --- |
| 1 | Jason Day | 12000 | His only tourney this season at first seemed to show a little rust with opening rounds of 70 & 73, but don't forget about his weekend 69 & 65 to finish 10th. JD should be fine. |
| 2 | Gary Woodland | 8700 | Normally we stay away from players that have recently switched equipment, but he went back to Titleist irons (which he played before the 3 years with Callaway). The four rounds in the 60's to place 13th at Sony help to ease any worries. |
| 3 | Nick Watney | 7600 | Watney likes Torrey Pines. Last 6 years: 6 made cuts, 4 top 10's. "But he just missed the cut last week", you say? Same scenario when he finished 7th last year. |
| 4 | Si Woo Kim | 7600 | Put this guy on your radar until his price gets over 9k or he stops finishing top 20. After missing 2 of his first 3 cuts, he's finished 17th, 18th, 4th, 9th. Twelve of his last sixteen rounds have been sub-70. |
| 5 | Smylie Kaufman | 7300 | Another guy worth riding out. 7 for 7 cuts made this season. Slight hangover after his win, finishing 54th the week after, but has improved every week since. |
| 6 | KJ Choi | 6800 | KJ also seems to like Torrey. Two years removed from finishing 2nd. Add a 9th and 15th over the last five times he's played this event. A solid punt. |
| | | 50000 | |
| | | | |
Thanks for following us at 3JackAlmanac.com! Stay tuned for the next tournament projections!